Top 10 BMX Stocking Fillers
Christmas time is here, and we want to help you spread some cheer with our BMX stocking filler ideas! From socks to innertubes, there's something to suit everyone in your life. Here are our top 10 stocking fillers this year.
WANT TO SHOP ALL OF OUR STOCKING FILLER IDEAS? TAP BELOW.
---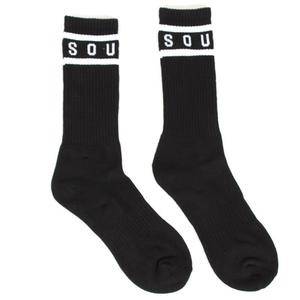 If you're looking for a gift that everyone will love, whether they're a rider or not, our Adult Crew Socks are the perfect stocking stuffer. Our Source Crew Socks are high quality woven socks with a Source logo. One size fits most adults so theres no need to worry about sizing. Made with 80% cotton and 20% spandex, our socks are warm and breathable. Our Source Crew Socks also have a reinforced arch and mid sole making them padded and comfortable for BMXer's. These socks are the perfect gift, no matter the time of year.
---
---
This one is a stocking filler for the riders in your life, or a gift for yourself. No one likes getting a puncture when they're out destroying the streets or shredding the park. That's why we developed the Oxygen Thief Puncture Repair Kit. Simply hook one end to your flat tyre, and the other end to a friends tyre or a car tyre and the air from the inflated tyre will pump your tyre back up. With this gift, BMXers will always be ready to ride!
---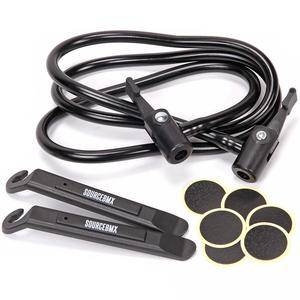 ---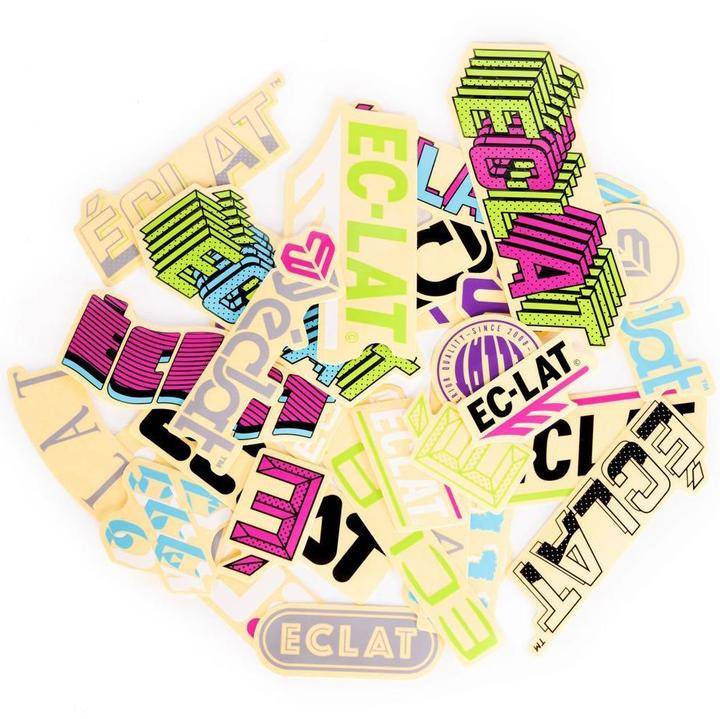 Not sure what to get? Why not get ECLAT's Assorted Sticker Pack. Let them personalise their BMX bike with 20 colourful stickers from a top BMX brand. Made with tough clear vinyl, these stickers are perfect for covering scratches, making their BMX look better, ruining your refrigerator door or whatever else you can think of using them for.
---
---
Do you know someone who needs to upgrade their grips? The Cult X Vans Waffle Flanged Grips are the perfect choice. These grips are made by two of the top brands in BMX, and have a wide choice of colours to suit everyone's tastes. Using the legendary waffle desgin from Vans, these BMX grips prove to be comfortable and just as loved as Vans shoes themselves. Get the perfect gift that will be sure to step up their BMX's style.
---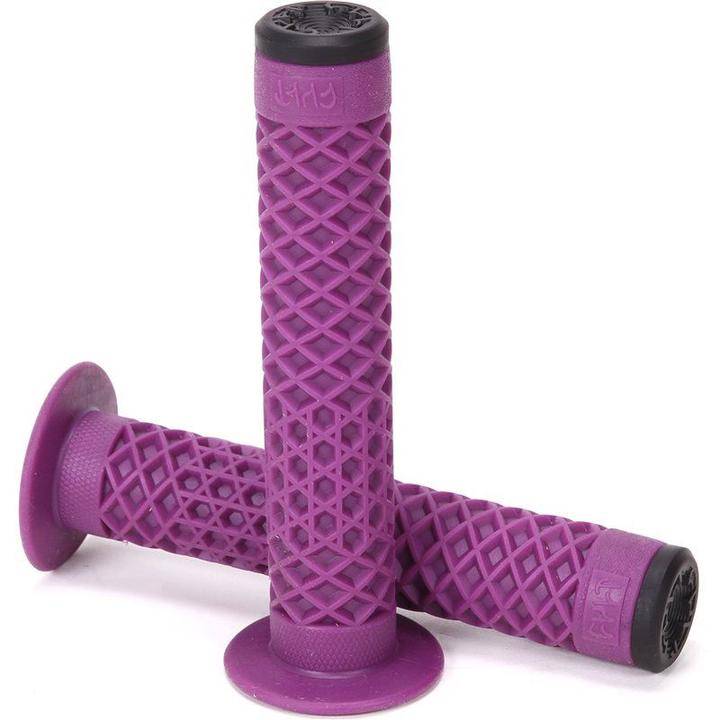 ---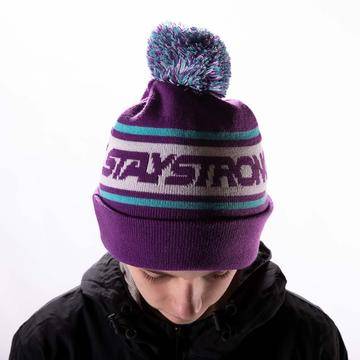 This stylish Stay Strong Bobble Beanie promises to cure your bed hair and keep your head warm during cold winter rides. The soft to the touch, flexible knit creates the perfect winter beanie that will stay put, even in the bowl. This gift is perfect for everyone, and one size fits all! Dress for the season with this warm bobble beanie.
---
---
Riding can be thirsty work, that's why the Etnies x Mizu M8 Bottle is a great stocking filler for BMXers. Made from stainless steel, the bottle will keep drinks cold, or hot during winter rides. The bottle also uses a screw on cap to help stop from leaking. Match this bottle with the Fairdale Water Bottle Cage to allow for easy carrying.
---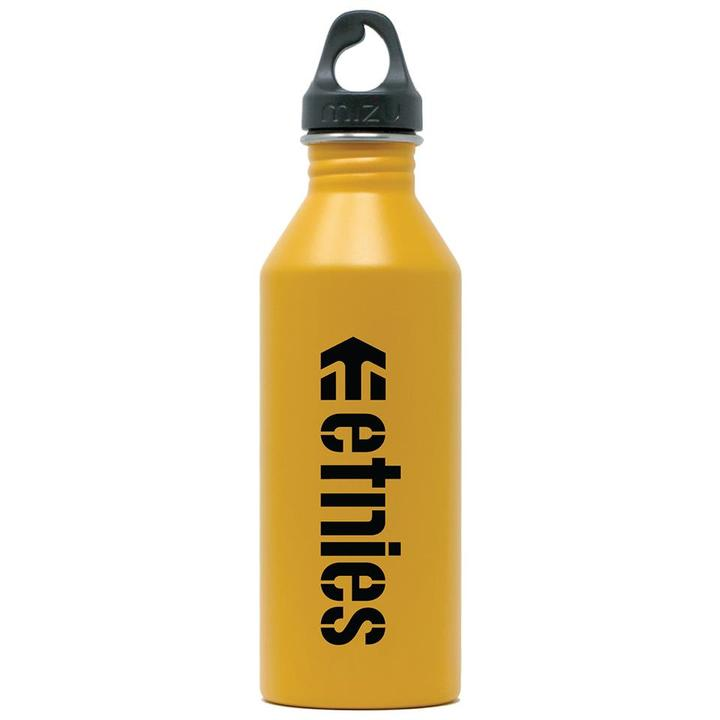 ---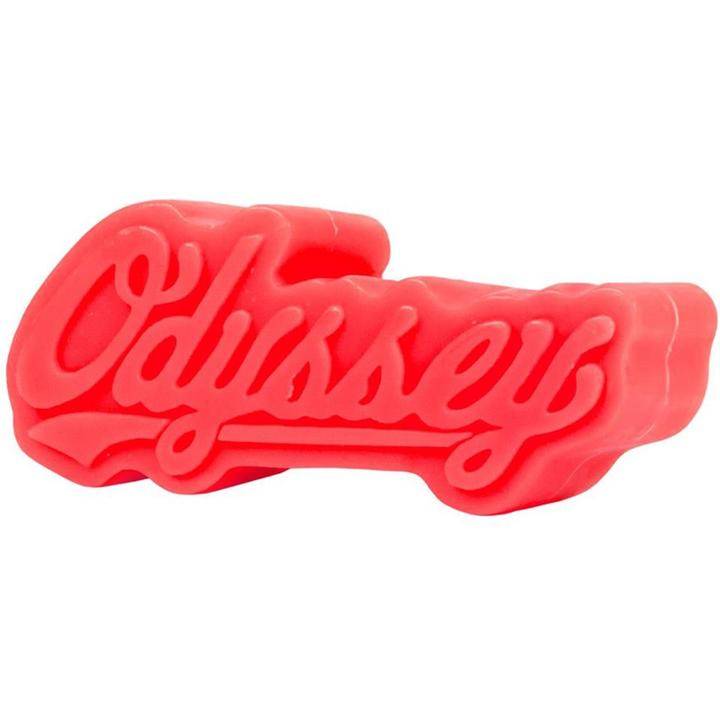 This is the grind wax everyone needs! Odyssey Slugger Logo Grind Wax is great for BMXers who love freestyle riding, or want to learn to grind. The wax uses flat surfaces for ledges, but also has curved sides for rails. Odysseys wax is easy to snap a bit off and keep it in your pocket for sessions. Fill their stocking with this awesome grind wax this Christmas.
---
---
Here's a simple stocking filler idea we know all bmxers will love. Source 20" BMX Innertube is perfect for all riders. Whether they use it this year or next, all riders should have a spare innertube. This 20" innertube is the standard size for most BMX wheels. Made from super light natural butyl rubber, this is sure to be a stocking favourite.
Size: 20 tube to fit tyres 1.9 to 2.5 wide.
---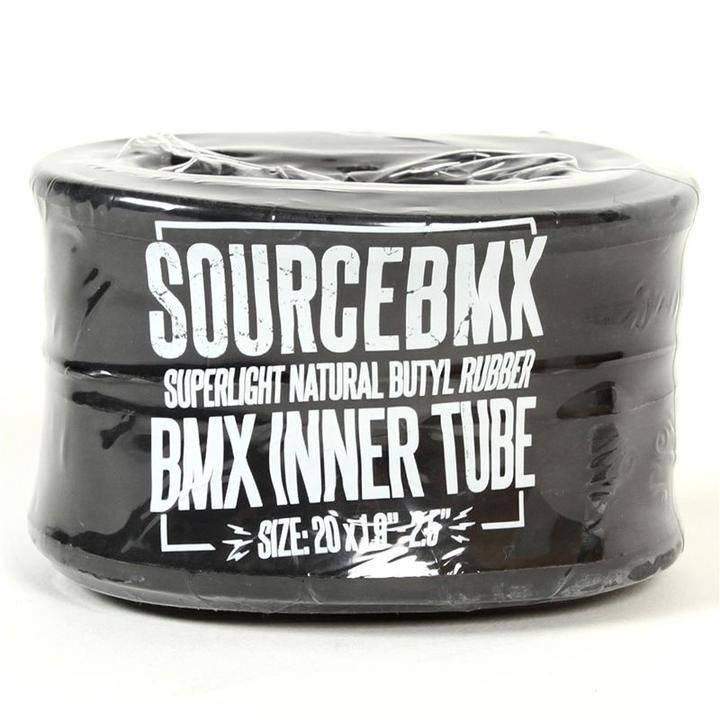 ---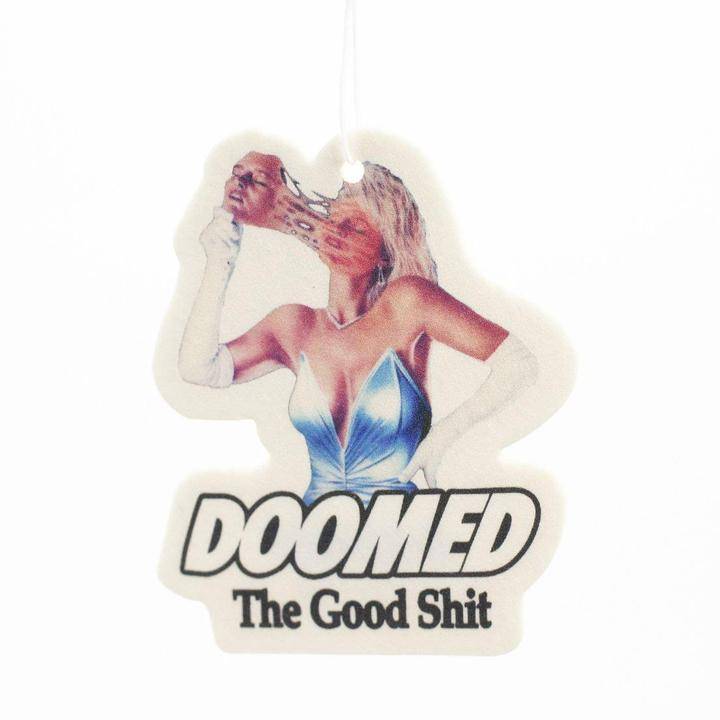 Keep the car fresh with a Doomed Car Air Freshner! This air freshner will give their car a "Cool Fucking Fresh" scent. This is the perfect little stocking filler for BMXers who drive, or people with a good sense of humour. Get 'The Good Shit' this Christmas.
---
---
Heres a stocking idea for the youth BMX racers. Stay Strong's Mondrian lightweight, premium quality BMX gloves include a clarino fabric palm to provide durability and ventilation, a soft lycra back for improved comfort, stretch and a closer fit, and silicone fingers to help ensure maximum grip during races. Keep them racing this Christmas with these great BMX gloves.
---