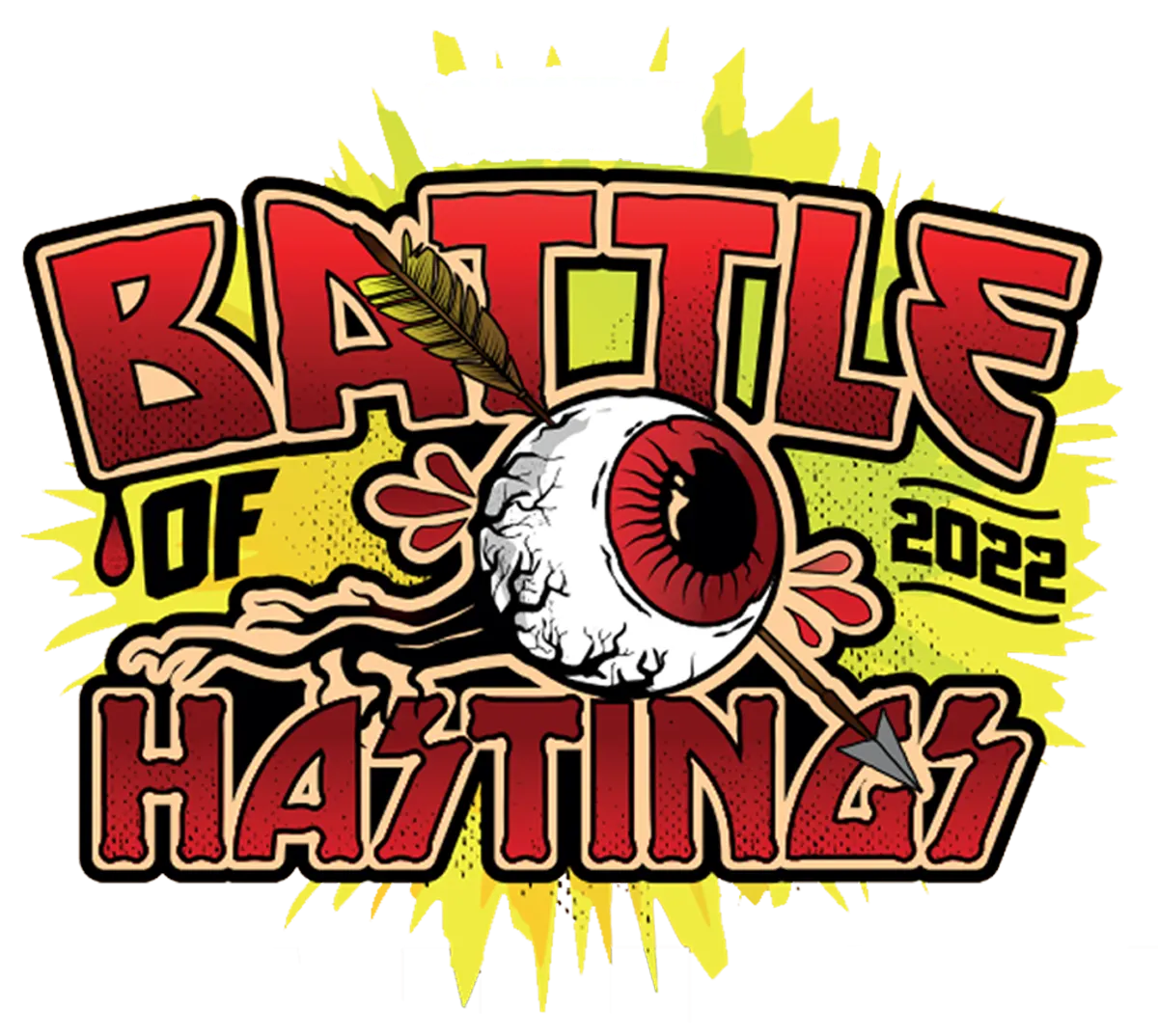 BATTLE OF HASTINGS SCHEDULE
9TH - 11TH SEPTEMBER 2022, SOURCE PARK, HASTINGS, UK
(All times shown are in BST)
---
Open Practice - 11am until 6pm (Free to Spectate)
Bunny Hop Session - 6pm until 6:45pm (Free to Spectate)
A rider from each team will compete for points towards their team score. Free to spectate at the Source Park
---
---
---
Open Practice - 11am until 4:30pm (Free to Spectate)
Beach Rail Jam Session - 6pm until 7pm (Free to Spectate)
For 2022 we will be leaving behind the traditional Plaza filming sessions and bringing you something new, like you have never seen before!
This year at BOH we're breaking out of the Source Park to put a handrail onto the beach at sunset. Watch 36 of the best riders send it at sundown. It's free to spectate or check it out on our livestreams.
---
---
---
Doors Open at 2:30pm
Park Session - 4pm until 5:40pm
Each team selects 2 riders from their team to compete in the Park Session. Each rider hits the park and throws down against the best to rack up points to win. You can watch free on our livestream.
Each team selects 1 rider from their team to compete in the best trick session. The selected riders from each team will ride together and can use any obstacle in the park. Riders will be judged on their best trick only and not overall performance. The best trick session lasts for 20 minutes. Catch it for free on our livestreams.
---
---
---
Doors Open at 2:30pm
Finals - 4pm until 6:10pm
The 5 teams with the most points from the 3 previous sessions will make it to the Final. The finals follow a similar format to Saturday's Park Session but with all 4 riders from each team competing. The team who performs best in the Final only is crowned the overall winner*
*awards are also awarded for each individual session winner and overall rider of the competition
Watch the finals on our free to watch livestream!
NORA Cup @ St Mary in the Castle - 8pm
Back for its 26th year, the Our BMX NORA Cup celebrates the best riders, teams and edits of the past year. This year, it's straight after the Battle of Hastings Finals, on September 11th at St Mary in the Castle.
Doors open at 8pm. Show starts at 9pm. Entry is free so come along and celebrate the best of BMX and meet some legends too!
After Party @ The Brass - 11pm
Doors open at 11pm. Free entry for all, so come down and celebrate with us. 18+ years of age only.
---