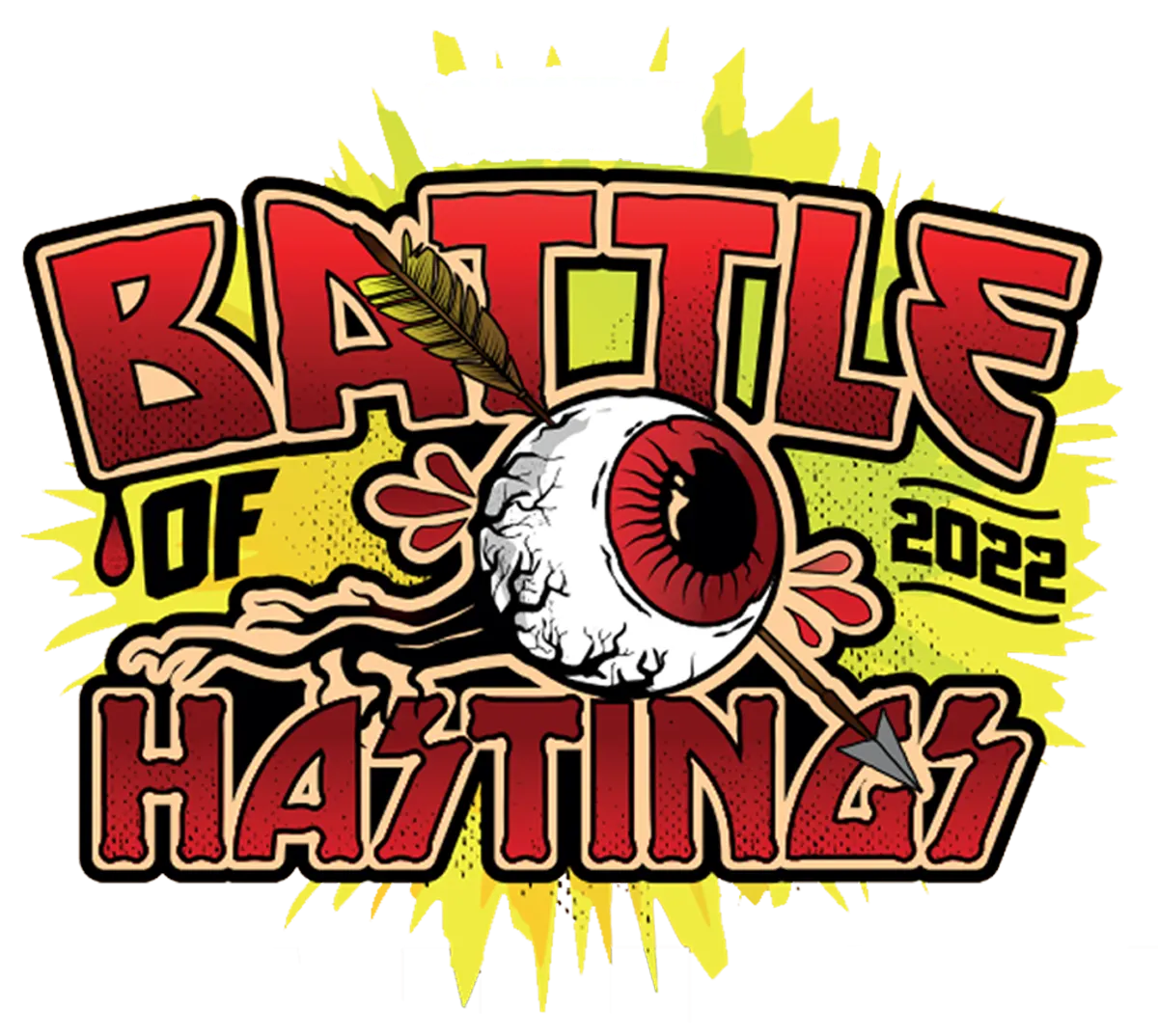 9TH - 11TH SEPTEMBER 2022, SOURCE PARK, HASTINGS, UK
Tickets are now sold out! You can join our waitlist below to see if tickets come back in stock.
---


---
What IS BATTLE OF HASTINGS?
Battle of Hastings uses a unique team format allowing for captains to pick 3 of their favourite riders to ride along side them. See below for all the sessions and event format.
---
For 2022 we will be leaving behind the traditional Plaza filming sessions and bringing you something new, like you have never seen before!
Stay tuned...
---
Each team selects 2 riders from their team to compete in the Park Session. Each rider hits the park and throws down against the best to rack up points to win
---
Each team selects 1 rider from their team to compete in the best trick session. The selected riders from each team will ride together and can use any obstacle in the park. Riders will be judged on their best trick only and not overall performance. The best trick session lasts for 20 minutes.
---
The 5 teams with the most points from the 3 previous sessions will make it to the Final. The finals follow a similar format to Saturday's Park Session but with all 4 riders from each team competing. The team who performs best in the Final only is crowned the overall winner*
*awards are also awarded for each individual session winner and overall rider of the competition
---
RELIVE BATTLE OF HASTINGS 2021
---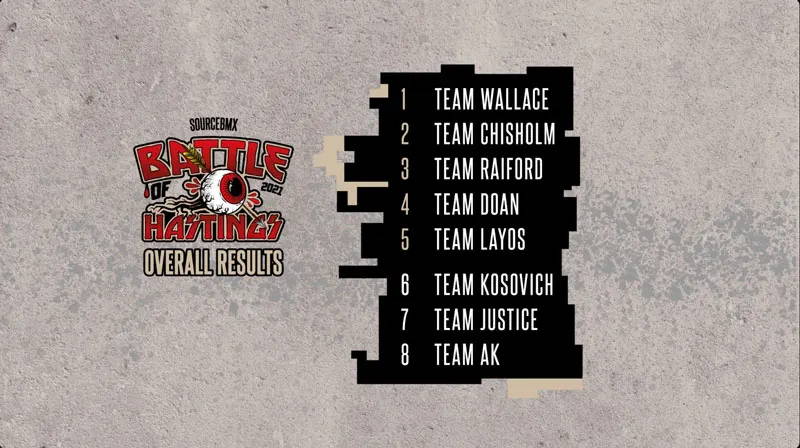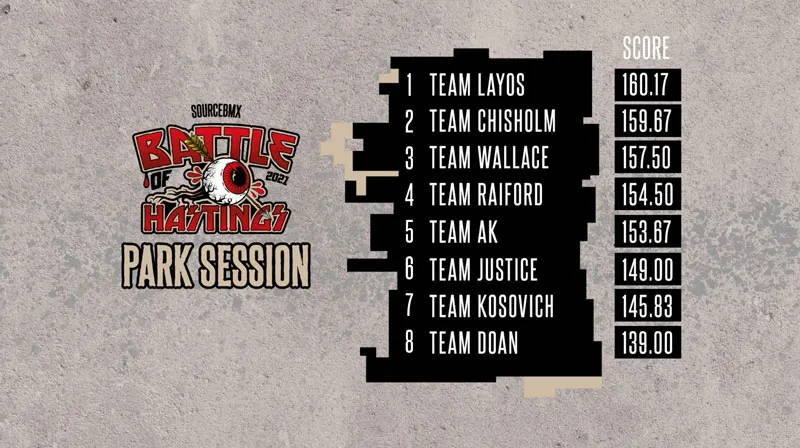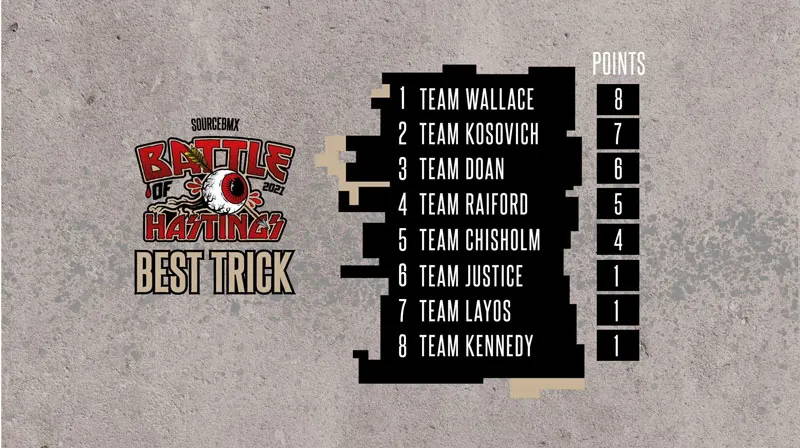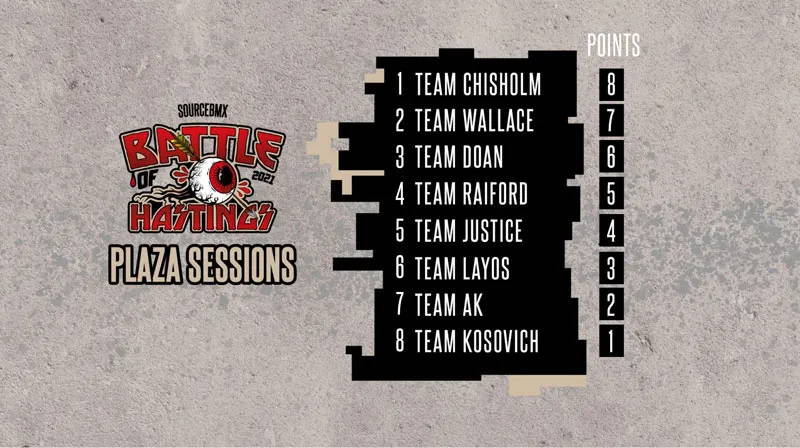 Check out the results from Battle of Hastings 2021!
Team Wallace took the win last year, who will get it this year! The Rider award was a tie between Stuart Chisholm and Sergio Layos.
Congrats to all the teams and be sure to stay tuned for Battle of Hastings 2022.
---